Sleeping with sharks
Do you want to feel like a fish in the sea? Are you ready to close your eyes below sharp teeth? Do you dare to sleep among sharks?
The true adventure begins when Oceanogràfic closes!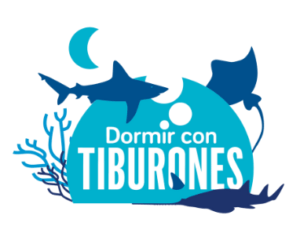 Prices
95€ per person > Schools with Oceanogràfic ticket
100€ per person > Schools with combined ticket Oceanogràfic + Museum + Hemisfèric
105€ per person > Families with Oceanogràfic ticket
110€ per person > Families with combined ticket Oceanogràfic + Museum + Hemisfèric
Discount for Friends of the Oceanogràfic and large families: for more info, call 960 47 06 47.
Available dates
FOR INDIVIDUALS
➡ SEPTEMBER
Complete.
➡ OCTOBER
Days available: 28th and 31th – special dates for Halloween 🎃 –
Unavailable day: 14th.
➡ NOVEMBER
Days available: 11th and 25th.
➡ DECEMBER
Days available: 2nd and 9th.
SCHOOLS AND GROUPS
Information here
WHO CAN PARTICIPATE?
INDIVIDUALS
From 4 years old.
Minimum of 15 people to do the activity.
Maximun capacity: 35 people.
SCHOOLARS
Recommended experience for ages 8 and up.
Maximum capacity: 100 people.
Information here
What does the experience consist of?
Dive into the marine adventure and discover at night the secrets hidden by the fascinating sharks.
DAY ONE
20h > Welcome to the Oceanogràfic.
21:15h > Dinner* at Restaurant Océanos.
22:30h > Activity.
23:30h > Preparing to sleep in oceans surrounded by sharks.
00h > Good night, we turn off lights.
SECOND DAY
8h > Good morning.
8:45h: Breakfast* at Océanos Restaurant.
10h: Free visit to Oceanogràfic.
*Dinner and breakfast at the Océanos Restaurant is included in the experience. > See the menu
What will you need for the experience?
INDIVIDUALS
Sleeping bag, fitted sheet for 80cm wide mattress, pillow, eye mask, mosquito repellent and comfortable shoes.
SCHOOL CHILDREN / GROUPS
Information here
Reservations
Places will be filled in order of registration. The maximum capacity of the tunnel is 30 people, reservations above this number will sleep in the ring, next to the tunnel, in the same Oceans aquarium.
Colaborations