Welcome to the largest
aquarium in Europe
Located in the avant-garde architectural complex of Ciutat de les Arts i les Ciències in Valencia, the aquarium is a true tribute to the seas and oceans of the planet and contains large aquariums which faithfully reproduce the most important marine ecosystems.
A whole sea of sensations which can spark our imagination.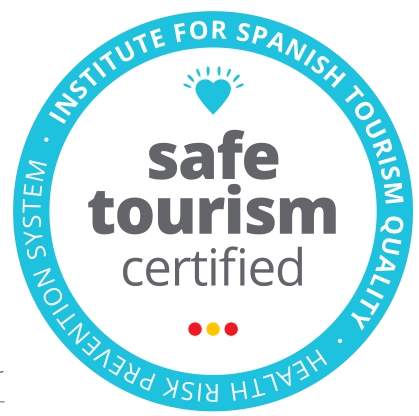 Safe visit
Travel through the longest underwater tunnel in Europe, below the sharp teeth of sharks, and discover the only family of beluga whales in Europe.
Immerse yourself and be amazed by the most important marine ecosystems in the world represented at Oceanogràfic Valencia.
Visiting the Oceanogràfic is a unique experience. Everything is possible in this magical place.
Permanent jellyfish exhibition